Twenty Year Workmanship Warranty
Fairbanks Roofing & Siding is a full service roofing and siding contractor serving Maine for over 37 years! We specialize in custom metal standing seam (hidden fastener) roofing, copper roofing and flashings, ice panels, asphalt roofing, roof ventilation systems and flat rubber EPDM roof systems. We provide our customers a 20 year no-leak workmanship warranty. Additionally, we are fully insured and provide free estimates.


Maine Roofing Contractor
Fairbanks Roofing & Siding is a fully-licensed and insured Maine roofing contractor that is headquartered in Lisbon Falls, ME. We serve both commercial and residential customers throughout Southern and Mid Coast Maine, including Bath, Brunswick, Topsham, Freeport, Yarmouth, Scarborough, Cumberland and their surrounding communities. We know roofing – and we stand behind every job with a twenty year labor warranty and 37+ years of experience.
Maine Siding Contractor
We are Maine's leading professional siding contractor and are recognized as a leader in the industry for our lifetime siding warranty, and our twenty-year labor warranty.
We know Maine's climate can affect your siding, let our decades of experience guide you to the right choice for your homes new exterior. The end result, a beautiful home and a piece of mind knowing Fairbanks Roofing & Siding stands behind every job they do.
Fully Insured, Free Estimates and

Twenty Year Workmanship Warranty
Our company is highly regarded as a very detail oriented roofing contractor providing quality workmanship. We are well versed in all the traditional areas of roofing, asphalt shingles, E.P.D.M. flat rubber roofing, roof ventilation systems, etc.
Where we have chosen to differentiate ourselves from other contractors is in our metal and copper roofing capabilities and expertise. With extensive investment in equipment required to properly fabricate these metal roofing products, we provide beautiful long lasting roofing solutions to our customers all backed by our 20-year no-leak workmanship warranty.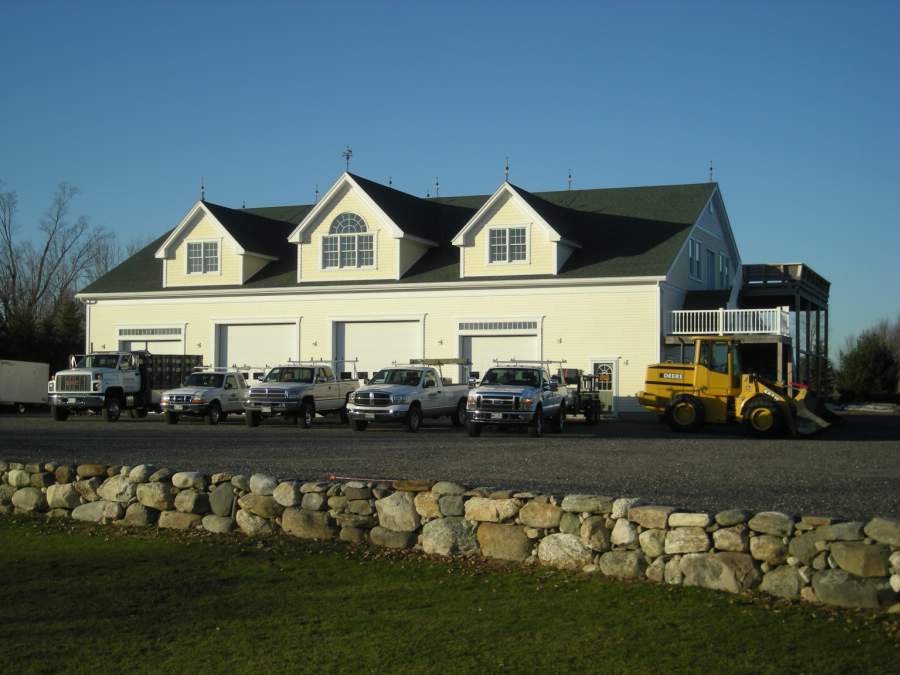 Testimonials
Here are a few testimonials from our customers over the last 37 years as a Maine Roofing and Siding Contractor.
Sandra – Arrowsic, Maine

Ken, Thank you for a very nice job – well equipped, pleasant crew, efficient work and careful clean up as darkness swept in.  All in all a pleasant experience for us.
Sincerely,
Sandy
Jane & Jim – Woolwich, Maine
Ken and Frank,
Thanks for the fantastic siding job and also your promptness, efficiency, knowledge, workmanship, courtesy, etc. So nice to know it was done by a professional company.
We were very impressed with your crew – no goofing off – ever. They all just tended to work. We don't see much of that these days. Did a great job on clean-up. No complaints on anything.  We highly recommend your company and most likely being needing you again.
Thanks again,
Jan & Jim
Corey and Susan – Freeport, Maine
Your crew did a fine job. They worked hard and efficiently. They were neat and gentlemanly/friendly. You should be proud of them. We are grateful for them.
Corey & Susan
Tina – Portland, Maine

Dear Ken,
Thanks so much for coming over during the big storm, going up to the attic, and looking at the leak in my roof. Thanks also very much for coming over when it was sunny, and getting up on the roof to look at it there. I wanted to also apologize for bringing up all those other things, which are not at all important. It would be great for me if your company could fix the leak this summer, and, only if you like, take care of the problem with the dormers that you noticed.
I really appreciate all the work your company has done for me over the years.
Tina
Vivian – Winthrop, Maine
Dear Frank,
Just a note to let you know how happy I am with the work the men did.  Many thanks to you and the men for an excellent job. It couldn't be better!
Vivian
Ron – Boothbay, Maine
An excellent job! Looks Great – The crew were great guys to work with – tough working in the snow & cold – but they always seemed cheerful and did a neat job and fine clean up.
Ron

177 Ridge Road
Lisbon Falls, Maine 04252
800•540•5149 Toll Free
207•353•5149 Office
207•353•8813 Fax